Regional Workshop on Occupational Radiation Protection during High Exposure Operations
Yogyakarta/Indonesia, 10-14 April 2017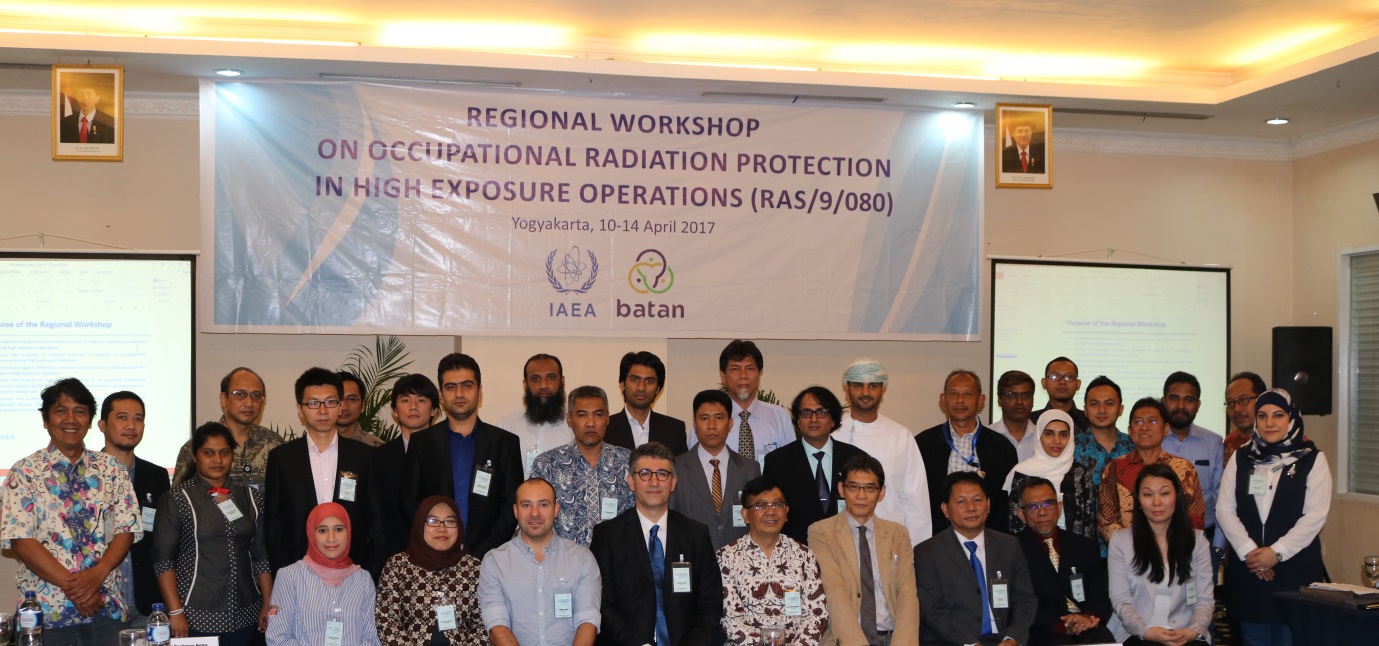 Introduction
The Regional Workshop on Occupational Radiation Protection during High Exposure Operations was organized from 10 April to 14 April 2017 in Yogyakarta, Indonesia, in collaboration with the Government of Indonesia through the National Nuclear Energy Agency (BATAN) and supported by the Nuclear Energy Regulatory Agency (BAPETEN). The workshop was conducted within the framework of the Asia & the Pacific regional project, titled as "Enhancing National Capabilities on Occupational Radiation Protection in Compliance with Requirements of the New International Basic Safety Standards (RAS/9/080)". The regional workshop consisted of a series of lectures, table-top exercises and discussions and was conducted over a period of 5 days. Lectures were provided by two invited speakers from Australia and Japan, and local lecturers from BATAN and BAPETEN.

The reginal workshop was designed to provide basic background and an overview of practical experience for protection of workers and others involved in preparation and conduct of unusual operations and radiation controls of facilities during an event with high occupational exposure, including operation and radiation control of the facilities in question.
Purposes
To increase knowledge and awareness on how to improve radiation protection during high exposure operations,
To review the progress of national activities in relation to occupational exposure during high exposure situations,
To discuss and suggest methods to improve the optimisation of protection and safety in high exposure situations,
To provide information on networking activities as an essential supportive action for improving the occupational radiation protection arrangements to share knowledge; and
To introduce and promote the Agency's Occupational Radiation Protection Appraisals Service (ORPAS) as an essential element for verification of compliance with project objectives and the impact assessment.

Main topics
Basic concepts of occupational radiation protection with high exposure
Practical radiation monitoring and dose evaluation
Personal protection and dose reduction measures
Roles and responsibilities on occupational radiation protection with high exposure
Preparedness and action in high exposure operations
Medical management of radiological casualties
Health effect caused by radiation and basis for radiological protection
Lessons learnt from occupational radiation protection in past accidents (Chernobyl, Fukushima, Goiania, and Samut Prakan)
Sources of High Exposure Operations
Communication
IAEA documents on occupational radiation protection with high exposure

The regional workshop was attended by 27 participants from Bangladesh, China, Indonesia, Islamic Republic of Iran, Iraq, Malaysia, Mongolia, Myanmar, Oman, Pakistan, and Sri Lanka.

The regional workshop provided an open environment for discussion between all participants. There were interactive discussions on matters of relevant Agency standards applicable to high dose operations and its's implementation into national legislations. The participants introduced their country reports on the status of occupational radiation protection in high exposure situations and on the existing regulations in place in their respective countries by using a presentation template provided in advance of the workshop.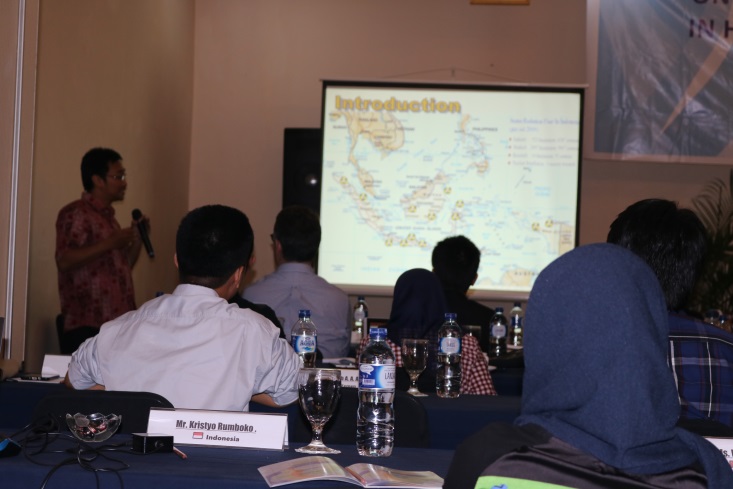 The table–top exercises were conducted in working groups with different scenarios, such as Chernobyl NPP accident and work experience from today's perspective, Tokai-mura criticality accident and radioactive material transport accident.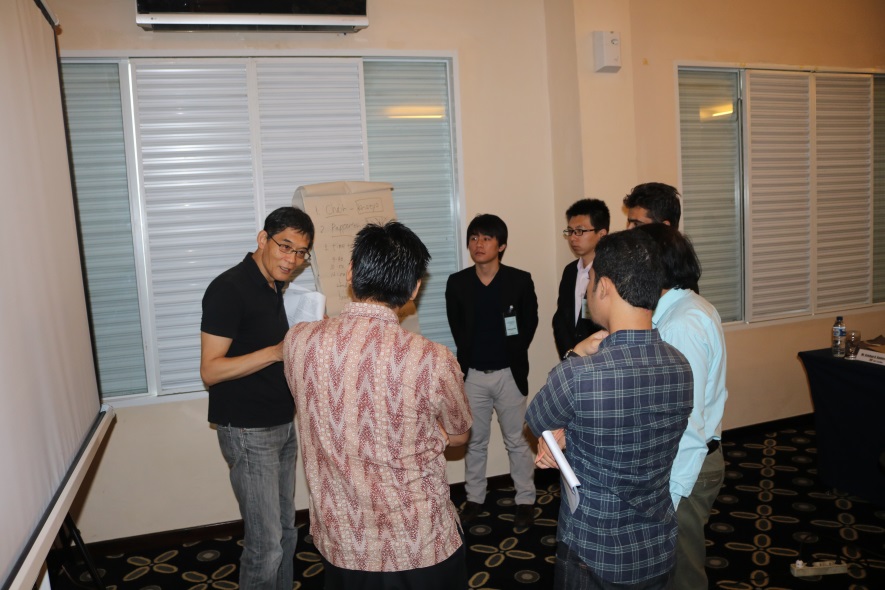 For further information please contact